How will you spend your precious spare time this summer?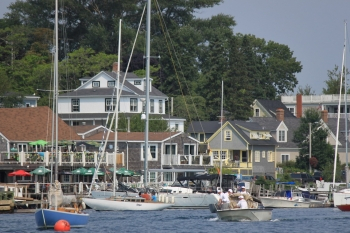 For many Canadians, making the most of it means escaping by boat to explore a whole new world on the water.
You can leave all your cares and worries behind by simply pointing your bow away from land.
Your whole perspective changes as you explore the great outdoors from this new vantage point. You can explore enchanted shorelines, feel the fresh breeze ruffling your hair, enjoy picturesque sunsets, or simply float peacefully with the soft rhythms of the water. These are just a few of the irreplaceable boating moments that will 'lift your spirits and soothe your soul….'

Connect with your family!