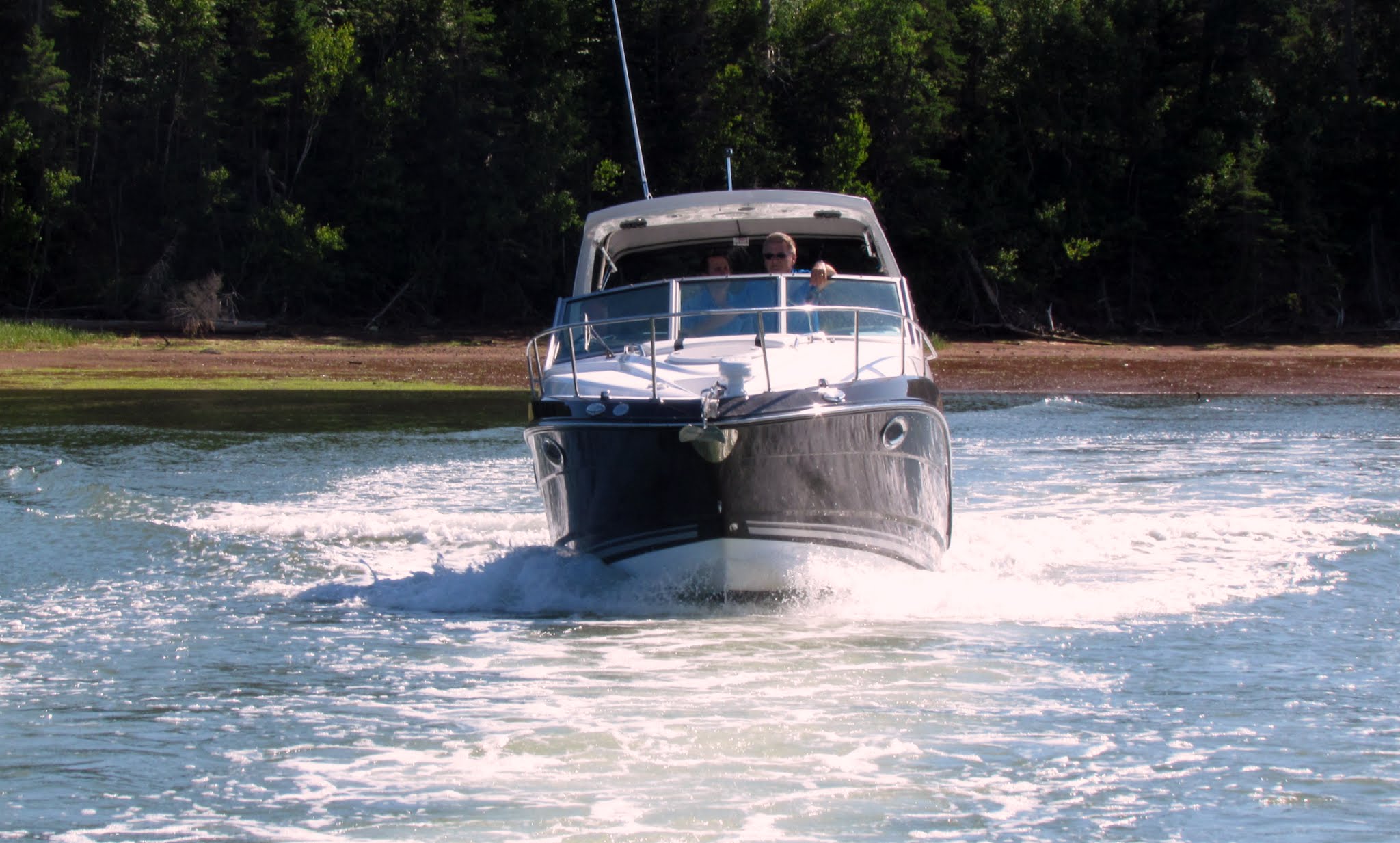 The Atlantic Marine Trades Association (AMTA) is the official voice of the recreational boating industry in Canada's Maritime Provinces. AMTA is a not-for-profit organization governed by a volunteer Board of Directors working with its stakeholders to grow and enhance boating in the Atlantic Region of Canada and support its members in their endeavours.
AMTA members include manufacturers, distributors, wholesalers, dealers and brokers of yachts, boats, engines and accessories, as well as marina operators, recreational marine service providers and other boating-related organizations. AMTA is the owner of the Halifax International Boat Show and a partner in Discover Boating, a national initiative to attract more people to the recreational boating lifestyle.

AMTA is funded by its ownership of the Halifax International Boat Show and by member dues.

Government Advocacy and Relations – AMTA through its attendance at the Canadian Marine Advisory Council and its seat on the National Recreational Boating Advisory Council provides input on issues such as operator competency, small vessel regulations and other issues concerning recreational boating. AMTA works in conjunction with NMMA Canada and other Canadian Marine Trade Associations on issues that affect recreational boating

Promotion of Boating – AMTA is the owner of the Halifax International Boat Show. This annual event is the biggest opportunity to promote boats and boating in Atlantic Canada. AMTA works with show producer Master Promotions to keep the show relevant and important to the regions boaters. The Atlantic Boating Guide, annually produced provides up to date information on marinas and yacht clubs in Atlantic Canada. The guide is distributed through boat shows, visitor information centres and marinas.

Communications- AMTA hosts and Annual General Meeting during which members can hear presentations from industry speakers and have a chance to engage with other members in the industry. Members receive e-news from the Association about topics important to the operation of a recreational boating business. News is archived on the Boating in Atlantic Canada web site.

Training- AMTA worked with the Nova Scotia BoatBuilders Association to create an certification program in Nova Scotia for Marine Service Technicians. Marine Service Technician has been designated as an apprenticable trade in Nova Scotia.

Research- AMTA along with NMMA Canada and other Canadian Marine Trade Associations and Discover Boating, conduct research into the economic impact of Recreational Boating in Canada and are able to track pleasure craft licensing and follow trends in the boating business.

Web Site- members are listed in our on-line marine directory, and the web site boating in Atlantic Canada is a portal to the Halifax International Boat Show web site and the Atlantic Boating Guide web site.

Discover Boating- AMTA is a partner in the national organization Discover Boating which promotes boating in Canada through on-line advertising and Public Relations, provides information and answers to boating questions in a friendly non-sales directed manner and hosts the Discover Boating Canada web page and Facebook site. Click here for the most recent marketing results

Member Savings
·Substantial Exhibitor Discount at the Halifax International Boat Show
·Discount on advertising in the Atlantic Boating Guide


2017 Board of Directors

President
Tara Mills
Seamasters Services, NS

Vice President
Jason Craig
Quartermaster Marine, PE

Treasurer
Zack Green
Mahone Marine, NS

Directors
Suzanne Rent
Lee Toole, Stright MacKay, NS
Blair Gallant, Mercury Marine, NB
Bobby Mitchell, GE Finance
Norman Wiechert, NewStar Marine & Scooter, NS
Chip Dickison, Nova Scotia BoatBuilders Association, NS
Mac Morrison, The Binnacle, NS
Chris Power, Sunnybrook Yachts, NS
Zack Green, Mahone Marine, NS
Daniel MacMillan, Gateway Insurance, NS


AMTA is a member of the following organizations:
The Canadian Safe Boating Council (CSBC)
was organized in 1991 to improve communications regarding safe boating issues between government departments and agencies servicing recreational boaters' interests and private companies and organizations in the recreational boating field.
The National Marine Manufacturers Association (NMMA Canada)
is a national, not-for-profit association that promotes boating, offers government advocacy services for its members, and provides value-added services to foster the professionalism and financial success of the recreational marine industry.
Boating Ontario
is the association of more than 600 marinas, marine dealers, yacht clubs, and associated companies, working together since 1967 with a common goal of promoting recreational boating in Ontario. Its members are engaged in boat sales, service and amenities for recreational boaters.
Nova Scotia Boatbuilders Association's
mission is to create and foster an environment that promotes profitable and sustained export-oriented business growth for its members.